Sept. 2, 2020 • E-news For Parents Only
Welcome families of new and returning students! The St. George's weekly e-newsletter returns for the 2020-21 school year, ready to keep you updated on all Hilltop happenings, especially during this time of physical distancing! We'll be highlighting the accomplishments of our students and faculty, sharing campus news, and directing you to new photos and videos throughout the year. A new edition of FPO is sent out electronically every Wednesday school is in session.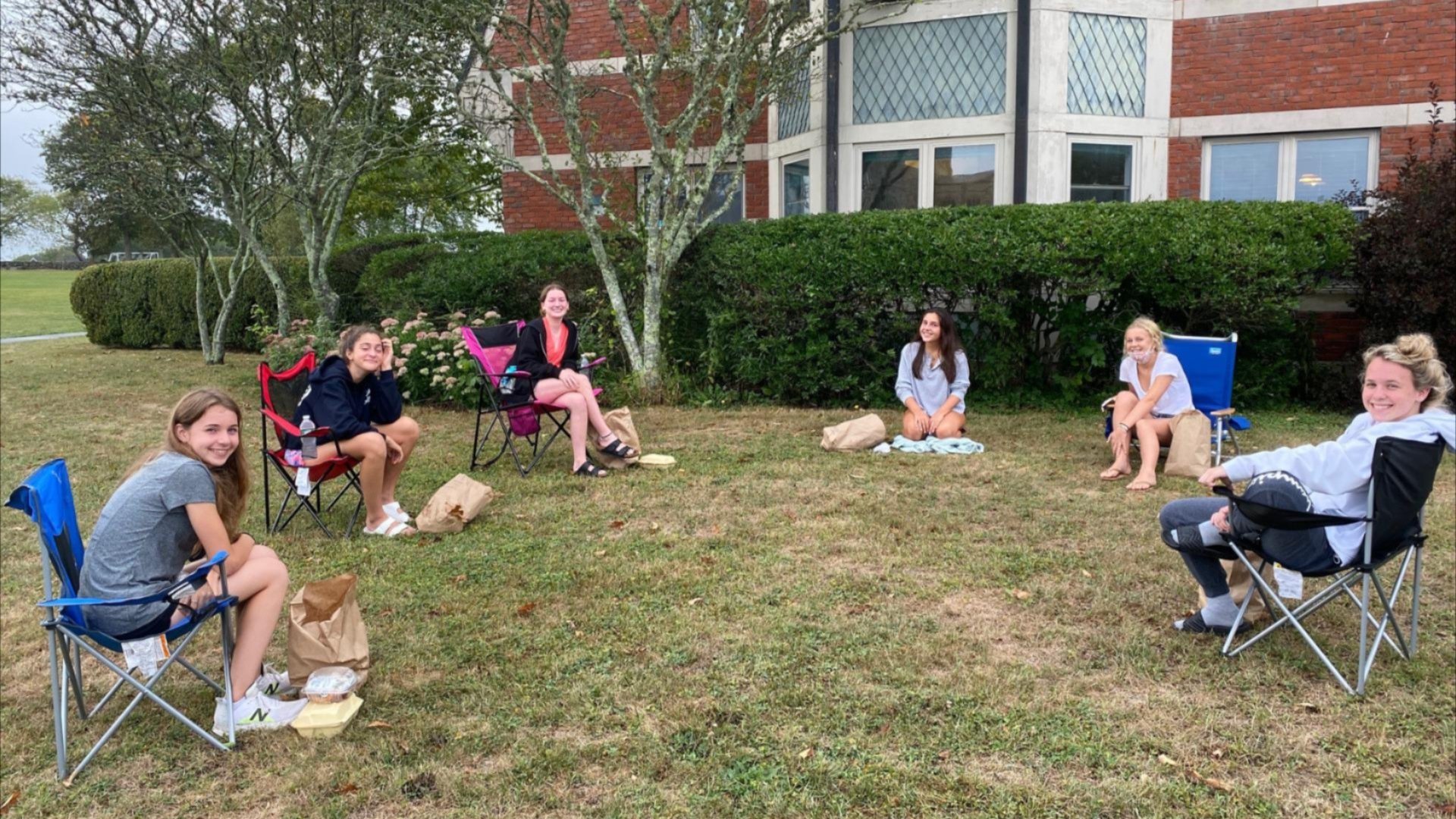 The beginning of the school year is finally here and the first group of students has moved in and is settling into both new and familiar routines as they quarantine in their pods for another week and a half. It is so great to have the campus buzzing again and student leaders caring so kindly for their peers. All students participated in a wonderful online orientation on Sunday organized by the Student Life Office. Our photos from the weekend may be found in a Flickr gallery here. The next group of students arrives on campus Sept. 11 and Sept 12. Details on reopening may be found on our Reopening SG webpage, along with previous communications.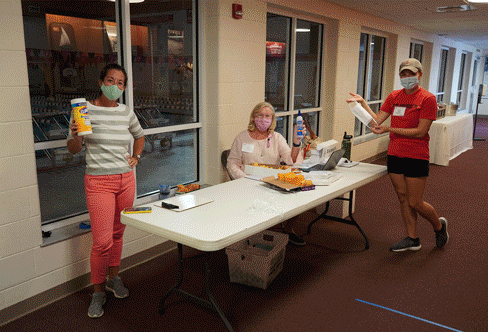 Faculty and staff members worked incredibly hard over the summer to make our reopening possible and this past weekend was a true community effort, with so many deserving our thanks. Special shout-outs this week, in particular, go to the Student Life Office, the Health Center, Sage Dining Services, Campus Safety, and the Mail Center, for ensuring everything went so smoothly and students are being so well taken care of.
Speaking of the Mail Center ...
We have a favor to ask families sending packages for students to campus. If you could add your student's dormitory name to their address, that would be greatly appreciated. For now, our heroes Charlie Burns and Jim Moran are delivering packages directly to the dorms so students do not have to congregate outside the Mail Center. Thank you!
A note for our Sept. 11 and 12 arrivals
Students are encouraged to arrive at school on Sept. 11 or 12 with COVID test results obtained in the 72 hours prior to arriving. If this is possible, those students will still be tested on campus but will be excused from the 24-48 hour quarantine requirement while they are waiting for their post-arrival test results. If a request for the test is required by a provider, please call the Health Center at 401-842-6676.
The Instructional Services Department and the Horton Center for Learning are offering their annual ACES! program to new students for the first eight weeks of school. Things will run a bit differently this year as students will take the four-week course remotely. The program meets once a week during one designated "free" period on a student's schedule. You can learn more here.
Welcome from the Athletics Department
Although the fall sports season won't play out as usual, the Athletics Department posted this video to the community to introduce themselves and all the resources available to our student athletes.
• The faculty spent a full professional day working in small groups to share the personal diversity, equity and inclusion work they did over the summer and outline personal action steps for the year.
• The third-form peer leaders are making their way through a college-level peer educator course by the National Association of Student Personnel Administrators, which includes training on listening effectively, managing crises, reflecting on identities, and acting as an empowered bystander.
• Resource of the Week: The Trevor Project - LGBTQ+ education
Dean of Teaching and Learning Justin Cerenzia and teacher Caitie Cotton are appearing on the show "Liquid Margins" to discuss using collaborative annotation to make reading visible, active, and social for high school students. They will be sharing strategies and pedagogical approaches for applying social learning in secondary schools. The webinar will be held on Friday, Sept. 4, at 12 p.m. ET. You can register here.
New faculty members join Hilltop
An official FPO welcome to Bob Pipe, our new Director of Athletics, and Dr. David Dove, who joined the Counseling Services Department this year.
The first day of classes was on Monday, which kicked off a two-week period of remote learning on the Hilltop. Nonetheless, these STEM and Language/Humanities teachers were physically distanced in their rooms, ready to begin the 2020-21 year. Pictured above clockwise is: Dr. Sarah Matarese, Cheryl Larson, Devon Ducharme (and baby Grant), Doug Lewis, Virginia Buckles, Julie Butler (and dog Keeper).
Yesterday was our first virtual chapel service of the school year. We'll continue to host student talks in the Chapel Talk Portal, with the first, to be given by Senior Prefect Makai Murray, scheduled for Sept. 17.
• First day of in-person classes: Sept. 14
• Convocation: Sept. 15
• Fall Geronimo departs: Sept. 20