May 20, 2020 • E-news For Parents Only
Prize Day really is Monday
Our first virtual Prize Day is nearly upon us — and Head of School Alixe Callen will be on the Front Steps of Old School Monday at 11 a.m. to give her address, announce this year's prize winners, and award diplomas to the Class of 2020. And yes, you read that correctly. While we'll be revealing some prerecorded elements of the service this weekend, those parts of the ceremony will be live. Please join us for Baccalaureate Sunday at 7 p.m., Prize Day Chapel service Monday at 10 a.m., followed by the awarding of diplomas and prizes at 11 a.m. All three events — along with some special surprises — will be streamed on our YouTube channel and Facebook page, so be sure to charge your phones and laptops!
SG announces test-optional admission policy
"More forward thinking from SG under the Callen administration."
"High marks for getting out front."


Those are just some of the positive reviews following yesterday's announcement that St. George's is the first among peer schools to implement a standardized test-optional admission policy. The move places us in league with many of the most selective colleges and universities, including the University of Chicago and Harvard, who have either gone test optional, or who are reconsidering their standardized-testing requirements. It also follows years of research, both internal and external, which revealed a lack of correlation between eighth-grade test scores and overall academic performance and leadership in high school. "With this shift, we will be even better situated to attract and yield the most highly qualified candidates," Head of School Alixe Callen said.
Yesterday was the last assembly of the school year and it was led (virtually) by the 2020-2021 Senior Prefect Makai Murray for the first time. A special thank you to this year's School Prefects: Senior Prefect Tate Michaelson, Tbo Antonietti, Mary Leys, Sion Park, and Chyra Williams —for a spectacular job inspiring the entire community over the past year.
Students shine on National Latin exam; hats off to Changyu Han '22
Congratulations the following Latin students for earning awards on the National Latin Exam, which they took in early March. Christopher Lawrence '22 (Latin II) and Maggie O'Connor '21 (Latin III) earned Cum Laude awards. Lucas Lu '23 (Latin I), James Athanasoulas '23 (Latin II), and Sophia Carbone '22 (Latin II) earned Magna Cum Laude awards. Cate O'Connor '22 (Latin III) won a Maxima Cum Laude Silver Medal. Changyu Parker Han '22 (Latin II), Ajay Naik '21 (Latin II), and Bella Matarese '22 (Latin II) won Summa Cum Laude Gold Medals. A special shoutout to Changyu Parker Han, who earned a perfect score on the Latin II exam. This is only the third perfect score in the past 20 years at St. George's, and he earned a special commendation from the National Latin Exam for his exemplary
work!
St. George's lauded for leadership at AISNE conference
St. George's had three students and eight faculty members either running workshops or facilitating workshops at this year's AISNE High School Students of Color Conference, which was held virtually this past weekend. Chiron Rose '21, Chyra Williams '20, and Ashley Fallas '21 respresented the SG student body and Kim Bullock, Mervan Osborne, Emmanuel Daring, Randall Person, Caitie Cotton, Melissa Mogollon, Steven Campos, and Anthony Franco represented the faculty.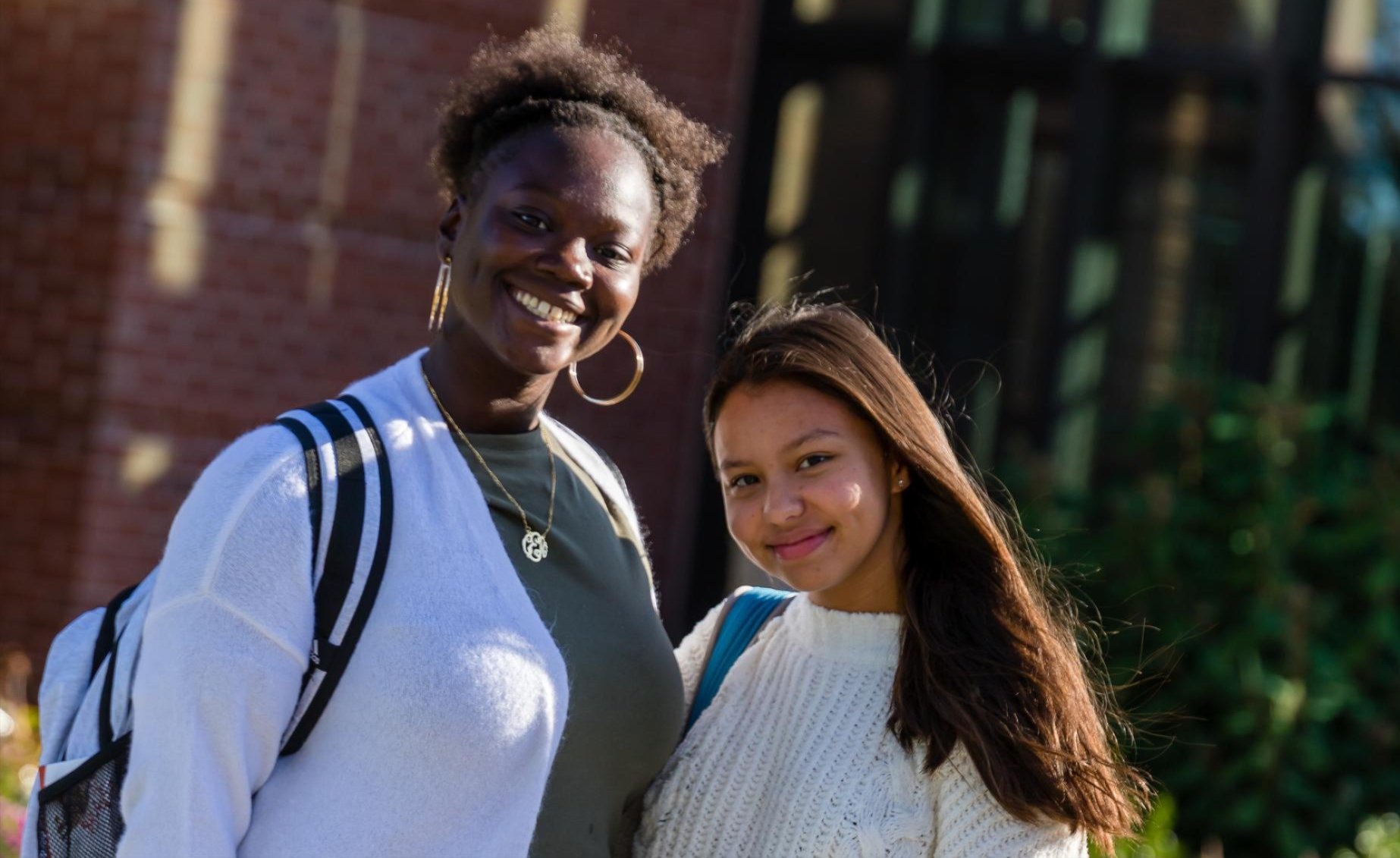 As part of a special affinity group, Chyra and Ashley did an excellent job leading their workshop on Sunday. Not only did they share information with participants that illustrated how the COVID-19 crisis is disproportionally affecting communities of color, but they were able to provide historical context for why that is the case. "Chyra and Ashley have both been incredible leaders in their time on the Hilltop and this was a great way to cap off their SG careers," said Ms. Cotton, their adviser.
Summer Learning Program registration open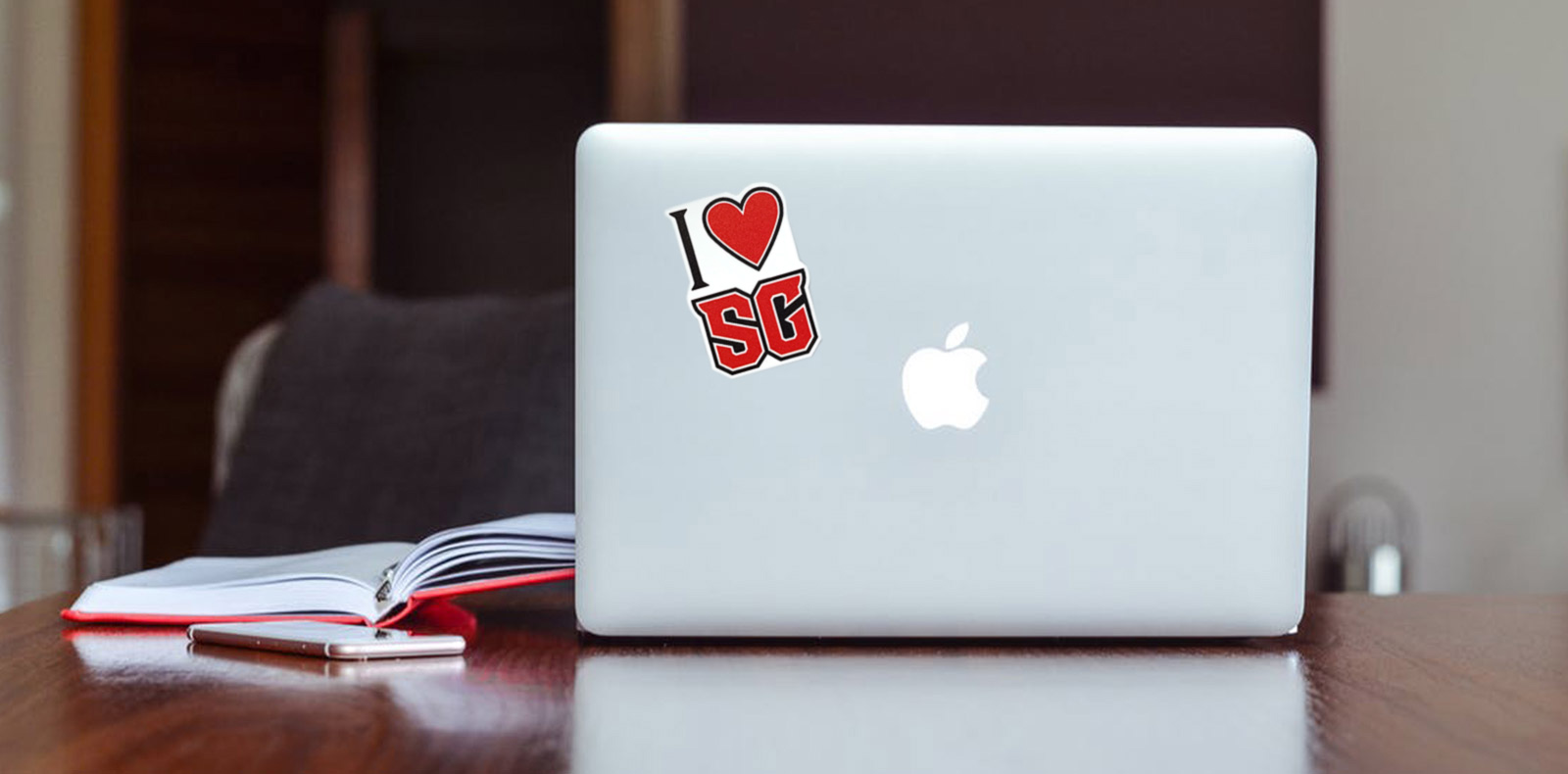 Yesterday was the last day of classes for sixth-formers and tomorrow is the last day for the rest of students, but the learning doesn't have to stop there. On Monday, we announced that St. George's will be offering a variety of online courses this summer. The Summer Learning Program will offer graded, for-credit classes – allowing students to fulfill graduation requirements, explore areas of deep interest, or complete prerequisites for higher-level courses. You can find out more about the courses being offered and the answers to frequently asked questions on the Summer Learning webpage. Financial aid is available. Registration opened today at 12 p.m. EST.
News from our (virtual) classrooms
S
tudents in teacher Hannah O'Brien's Global Studies class had to pivot in early March when their trip to Portugal was cancelled due to COVID-19. However, the change allowed them to change their final project's up a bit and get more creative. The class committed one day a week to project development and one day a week to targeted discussions. Some of the final projects include:
• A paper combined with a curated Instagram account covering women's rights in Portugal
• A website capturing the visual and text analysis of architecture in Portugal
• A paper combined with a pamphlet exploring healthcare in Portugal and giving specific consideration to COVID-19
• A video on the politics of wine in Portugal (pictured above featuring August Currier '20)
• A paper combined with a podcast looking at the progression of politics in Portugal and how historical figures might commentate on today's world
• A series of four podcasts exploring the Fado music of Portugal
From the College Counseling Office
•
F
or juniors and their parents: August SAT sign-ups should be available after this Friday, May 22. Students pursuing the SAT should sign up for the August test at that time. The ACT is asking individual sites to manage any cancellations of the test in June and July. Students should check their respective sites for details on any closures.
• For Juniors: There are only a few days left of the SG Virtual College Fair. The remaining schools in attendance are Johns Hopkins University, Bowdoin College, Boston University, University of California - Los Angeles, and Northeastern University. Make sure to take advantage of this excellent opportunity to connect directly with our representatives at these schools. Times and links can be found in the Canvas calendar.
• Last week, the CCO hosted a session on the Common Application as well as an Essay Workshop led by Peter Hagan, Director of Admission at Syracuse University. Students can find recorded videos of both sessions in Canvas.
• For sophomores and their parents: Sophomores can click here to see the current plan for testing for their class. Typically, we would have the sophomores take a practice ACT, but given that we are not in school, this will have to be done electronically. Students can find the test schedule and register for virtual practice tests on the weekend by clicking here.
• Two weeks ago, sophomores and their parents were added into Maia Learning, our online counseling tool through which students can conduct research, build their lists, and manage their applications. We have recently enrolled both sophomores and their parents in this program. To begin some research on colleges, sophomores may use their Google credentials to sign in. (Parents received a one-time email to create their own account.) In the fall of junior year, we will be entering your GPA and testing info. Stay tuned for more information about Maia Learning, and in the meantime, happy researching!
• For returning students and their parents: Each week, the Derryfield School has been hosting Thursday Night Live, a conversation with college deans. You can visit the landing page for this series here. Tomorrow at 7 p.m., we hope you will join in to listen to: Ashley Bianchi, Director of Financial Aid at Williams College; Peter Hagan, Director of Admissions at Syracuse University; and Matthew Hyde, Dean of Admissions, Lafayette College. Click here to register for this webinar.
• Finally, each week, to keep on track in the college process, juniors should make sure to read the Monday Memo and sophomores should make sure to read Thursday Thoughts. Both are posted every week in Canvas and can be found in the calendar.
• Last day of classes for under-formers: May 21
• Senior Recognition Awards / Athletic Awards / Dedication of the 2020 Lance / Recognition of Departing Faculty members: May 21 at 7 p.m.
• Last day of school for under-formers: May 22
• Senior Art Show and Senior Tribute: May 22 at 11 a.m.
• Virtual Baccalaureate Service: May 24 at 7 p.m.
• Virtual Prize Day: May 25 at 10 a.m.
• Day of Giving: June 3
• Dragon Cup: Thursday, Oct. 1 at Newport Country Club. Email jennifer_breslin@stgeorges.edu with any questions.